Pioneers of Digital London Launch at JWT & Facebook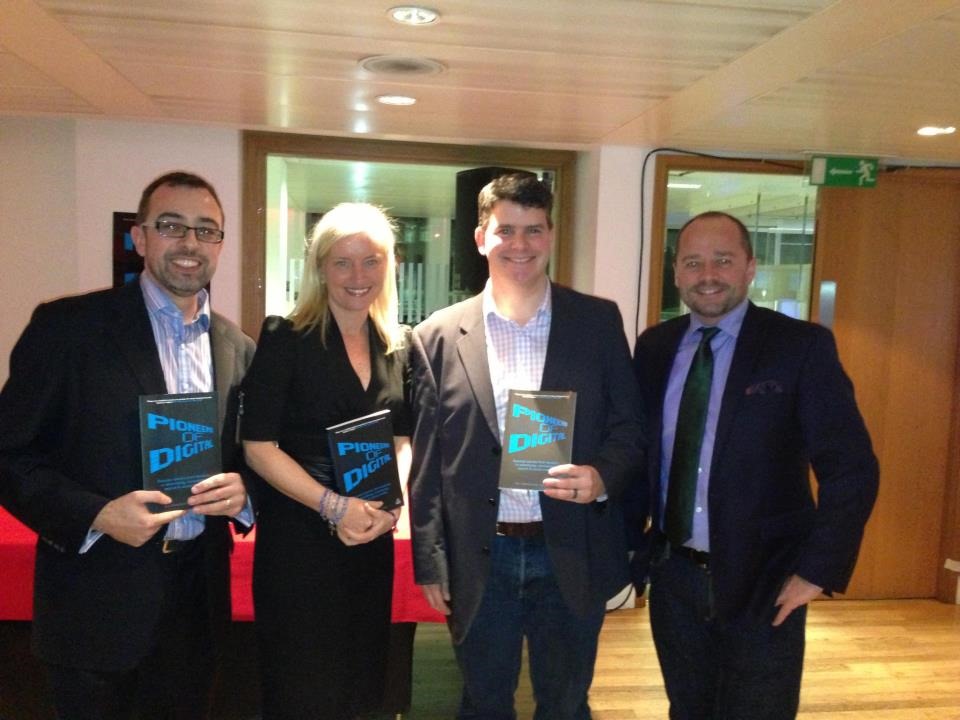 Paul, Carolyn Everson, Mel and Andrew Sampson
The fabulous people at JWT in London very kindly donated space for our UK book launch in London late last month.
Such is the nature of a digital pioneers, most of the book's subjects were on a jet plane somewhere in the world, but we managed to have the pleasure of Facebook's Carolyn Everson and Stephen Fry's business partner – Andrew Sampson – attendance.
There was a great cross section of people from the advertising world, friends and family plus students from Buckinghamshire New University where Paul heads up the research faculty of Media Design and Management.
Thanks to everyone who came. We know you had a good time because we got the bar bill!
We've posted all the photos on our Facebook page (we won't mind if you like it either!) and hope to have some more news for you very soon about a very special promotion.
Cheers
Mel